Using IDP to End the Pain of Manual Invoice Processing
According to a study by Aberdeen Group, manually processing an invoice can take as much as twenty days – that's almost three working weeks where a team member could have spent their efforts elsewhere. At first, twenty days seems like an exaggeration. Still, if we dig deeper into the entire route of processing an invoice, we see that someone has to:
Scan the document
Search for relevant data
Extract it
Validate it
Send it to the correct location
One can imagine how a team of data scientists find this a repetitive and error-prone process. It's no wonder that 50% of industry accounting personnel say their primary objective is removing these manual tasks from the office.
What Are Invoices?
According to the Oxford Dictionary, the term 'invoice' is defined as "a list of goods sent, or services provided, with a statement of the sum due for these."
Why Are Invoices Important?
Invoices serve an essential purpose for both the business sending the invoice and the client receiving it. For any business, large or small, an invoice helps expedite the payment process by giving clients a notification of the due payment. For clients, invoices provide an organised record of an expense with itemised details and help with record keeping.
Approximately 18 billion invoices are issued annually in North America and Europe. These figures indicate that invoices are the backbone to seamless accounting for all kinds of businesses, suggesting that we should do so with speed and accuracy when we aim to extract data from these documents.
Automate Data Extraction of Invoice Documents with IDP
The biggest challenge in invoice document processing is an over-reliance on employees and paper-based processes. According to a 2013 study by PayStream Advisors, this labour-intensive, manual process creates many errors, resulting in a higher cost per invoice and lower operational efficiency. The good news is it doesn't have to be that way.
Intelligent Document Processing (IDP) is the ideal solution to address the concerns of finance and accounting personnel, as it enables companies to reduce the manual demands of invoice processing through automation. Furthermore, it minimises errors and frees up staff to complete more rewarding tasks such as conflict resolution and relationship building.
Benefits of IDP on Your Invoice Documents
Cost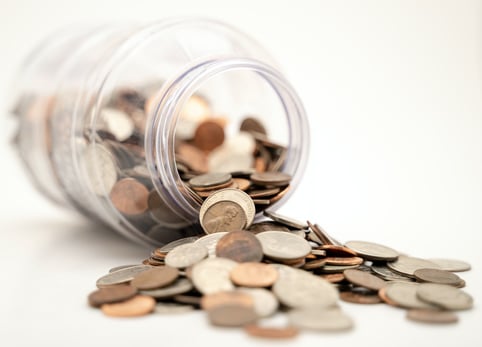 Where would you rather have your money stored, in accounts payable or the bank?
Automation will save your company money in the long term by allowing you to take advantage of pre-payment. Beyond discounts, the faster system helps avoid late payments because invoices are better tracked and approved faster. Automation using IDP can save a company approximately CHF15 per invoice or more, depending on the size of your company. Moreover, IDP's speed, flexibility, and accuracy mean that your team members can be more efficient elsewhere.
Reduce Physical Storage Space
Filing cabinets are old-school – not in a good way. They are heavy, cumbersome, expensive (for larger office spaces), and take up valuable space for your team.
Aside from being a "greener" business practice, reducing the amount of paper that goes through the office will also help cut costs by saving on office supplies and storage facility rentals. When the files are digitally stored, they are never misplaced or defaced as they go through the invoice process.
Data Security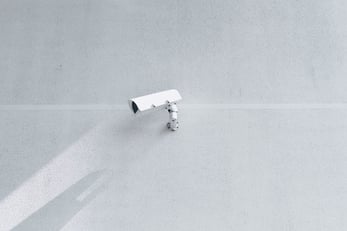 Accounting departments manage large sums of money every day, but there is little security when paper invoices sit on various desks in piles. In an automated system, an innovative manager can set privileges with the click of a button. Digital systems also make audits more successful because each invoice often leaves a trail that can be easily tracked.
Many automated invoice processing systems also have automated payment systems. Electronic payments eliminate a big chunk of costs because paper checks are expensive and are subject to fraud. Turning to IDP could save your company from facing a substantial cyber-attack.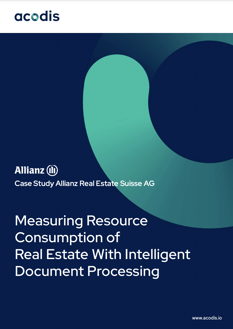 Click to read how Acodis IDP transformed how Allianz Suisse Real Estate processed more than 6'000 invoices and energy bills.

Final Thought
In a world surrounded by technology, it's tempting to over-automate, but adding automation to areas of your business, such as for your invoice processing, makes sense. IDP saves both time and money, allowing c-level stakeholders to invest back into their business. Your employees, currently charged with manual processing, will be happier with an easy-to-use system because both process efficiency and productivity rise.
If you haven't already done so, it's time to consider IDP on your invoice documents and make the change that might, one day, save your company. Request a meeting with one of our document solution experts.